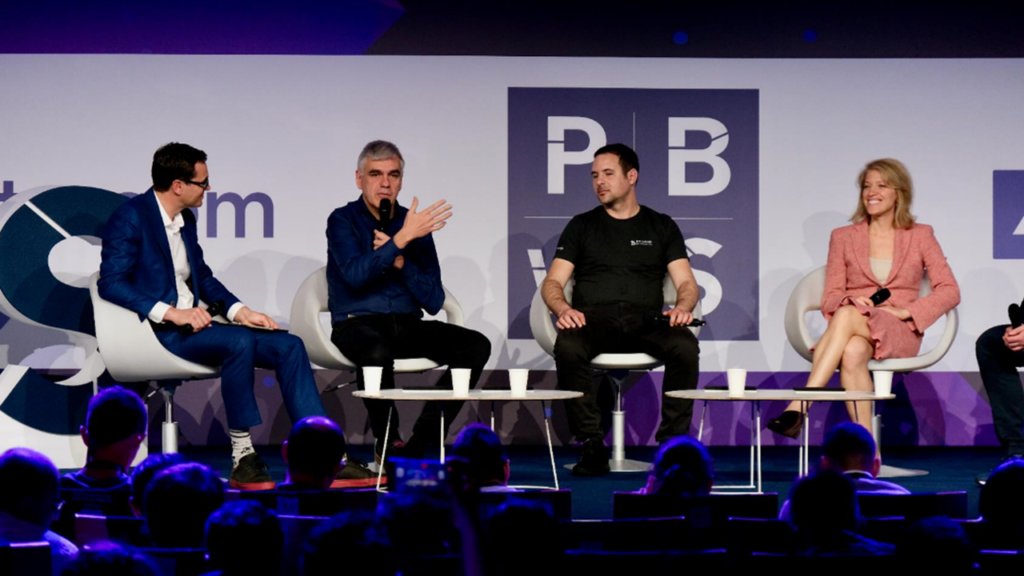 The very much anticipated biggest blockchain conference in Europe, the Paris Blockchain Week Summit #PBWS22 was held at Palais Brongniart from the 13th to the 14th of April 2022. The event hosted a broad mix of experts, game changers, creators, regulators, and insiders, as well as business professionals and VCs within the blockchain industry. Over the course of two days, there were more than 6000 attendees comprising over 200 sponsors, 250 speakers, and 100 media partners.
Renowned speakers from the world's leading blockchain and digital asset firms discussed their personal experiences in their respective fields of which SUN ZU Lab had the privilege to be a part of. On the 14th of April, SUN ZU Lab's CEO, Stéphane Reverre together with Andreas Glarner, Partner at MME Legal, Sophia Shluger, managing director at Amber Group and Ilya Volkov, CEO of YouHodler intervened on the subject matter "the rise of decentralized finance" where Stéphane shared his thoughts on ways to develop CeFi and DeFi:
"The lacking element is maturity, the fact that you can still put some of your money inside the CeFi & DeFi space without knowing anything about blockchain is disrupting regulation. We need coordination; professional groups should strive to arrange some sort of standardization that does not cripple innovation, and this would be a terrific signal to regulate us to work together, such as Industrial convergence", said Stéphane.
In other words, regulation is one of the key elements to accelerate the adoption and institutionalization of crypto-currencies. He then pointed out the role played by stable coins and their potential in centralized and decentralized Finance:
" Today, we need a channel in CeFi and DeFi that encourages a fair and secure settlement, and stable coin is a component of that. CBDC, or Central Bank Digital Currency, will most likely be welcomed in that arena to promote this cause in the sense that, at the very least, while taking market risk, you are not taking the chance of not receiving anything you purchased."
At SUN ZU Lab, we help coordinate and structure the crypto market by providing transparency through quantitative analysis, enabling investors to better understand market moves.
Do you want to see more about the event? Watch our video!