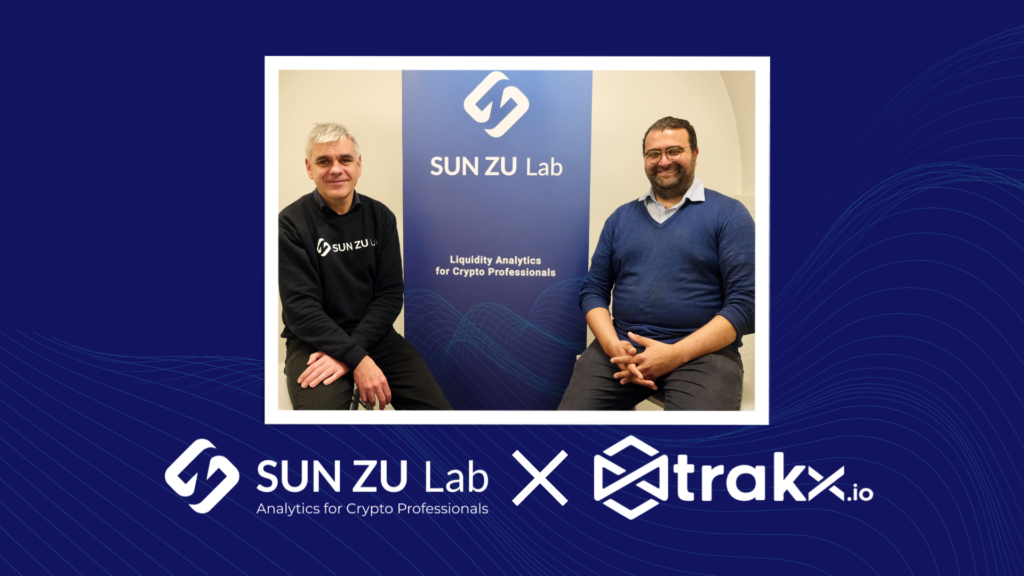 Lionel Ribeiro, CEO of TrakX alongside Stéphane Reverre, CEO of SUN ZU Lab
In this video, Lionel emphasises the importance of augmented data for Trakx' activities and highlights how SUNZU Lab's unprecedented crypto quantitative analytics have been particularly helpful.

"The reality is that without proper quality and independent data, it's difficult to scale" said Lionel.
This is why SUN ZU Lab attaches paramount importance to providing high quality data, in line with its mission to bring transparency to the cryptosphere.
TrakX is one of SUN ZU Lab's historic clients.
About TrakX: Trakx is a global fintech company creating new standards for digital asset investments. Through their trading platform, they offer thematic Crypto Tradable Indices (CTIs) and customised solutions, providing sophisticated investors a high degree of compliance, custody and liquidity. Trakx is registered with the French regulator (AMF). For more information, please: www.trakx.io.