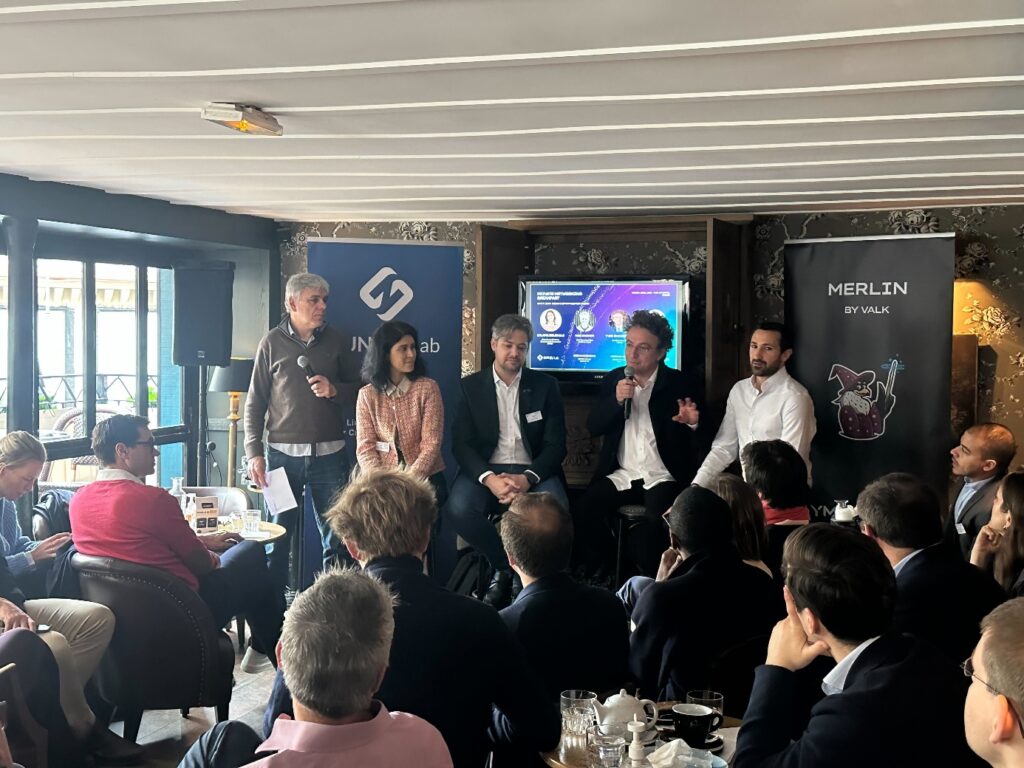 We were pleased to organize a networking breakfast event and a panel around the theme #CeFi and #DeFi: Risks and Opportunities in 2023, co-hosted with Valk. Our amazing panelists, Salama Belghali, Global head of Business Development & partnership at BitMex; Yves Choueifaty, President & Founder of TOBAM; Nic Basson, COO at Old Street Digital and Florent Jouanneau, Principal at White Star Capital, gave us insights about the perceived risks in the industry and how they've been able to navigate through them.
The event was a fantastic success, with over 150 attendees! It was moderated by Stéphane Reverre, CEO of SUN ZU Lab and Antoine Loth, CEO of Valk.
Click here to have a sneak peek of the event. We hope to see you at our next one!