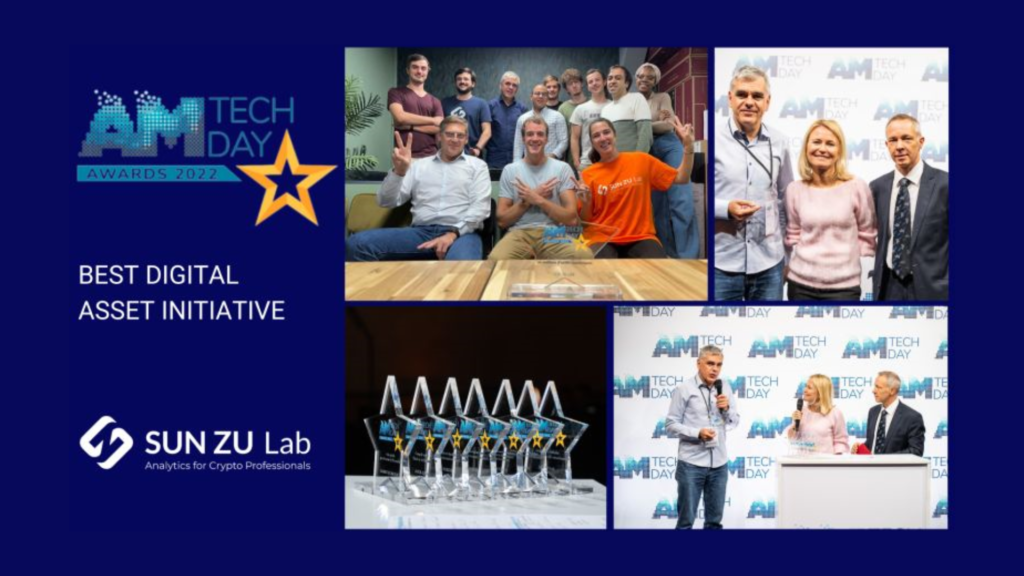 We had the pleasure of participating in the AM Tech Day event, hosted by l'Agefi at the French iconic Palais Brongniart.
During this major event dedicated to Asset Management that brings together both buy side and sell-side, we had the honor of being name the Best Digital Asset Initiative.
This award recognizes our effort to bring more transparency into the crypto-sphere, thus helping crypto institutions better understand the market movements.
Want to learn more about SUN ZU Lab and its unique offering, or want to meet us? Just contact us!